Steel Flat Sheets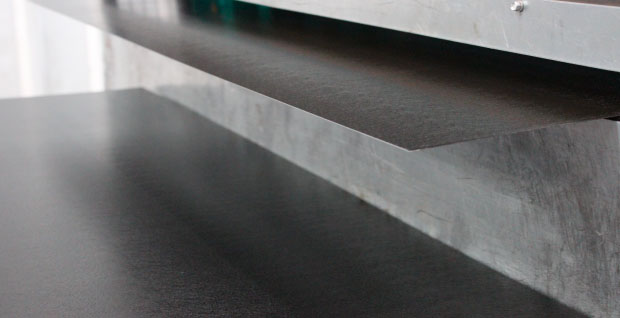 Standard Stock:

3000 x 1250mm

Capacity:

Up to 6500 x 1250mm

Turnaraound:

2 – 3 Days
We manufacture flat sheets from pre-coated 1250mm wide coil and can cut to any length up to 6500mm, with 3000mm being standard. There are 3 main types of coating:
200 micron leathergrain plastisol on a 275g galvanised substrate
Guaranteed up to 25 years, Thomas Panels and Profiles plastisol coated steel flat sheets offer excellent corrosion resistance, durability and formability. Being available in a wide range of colours means it is the ideal product for numerous applications, including construction, flashing manufacture, HEVAC industries and general engineering
TP200-Colour-Chart-with-Properties
25 micron external polyester on a 275g galvanised substrate
Thomas Panels and Profiles polyester coated steel flat sheets are the first choice pre-coated material for agricultural applications, offering a cost effective solution over pre-coated alternatives combined with good UV resistance and life span.
15-20 micron bright white liner on a galvanised substrate
Flat sheet bright white liner can be formed to suit all manner of construction applications from internal liner flashings to insulated gutters.
A clear, strippable film is applied to polyester coated flat sheet as part of the production process to give protection against scratches during fitting or forming.
*colours will vary on screen – swatches are available