Galvanised Steel Guttering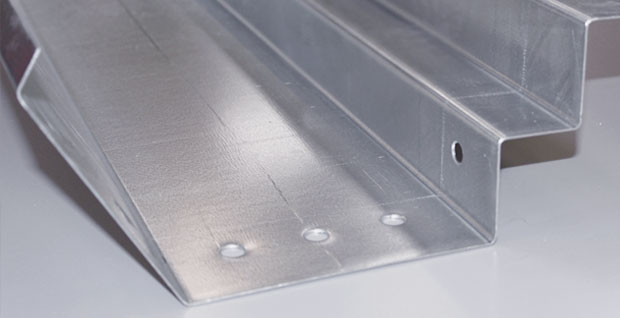 Thomas Panels and Profiles manufactures pre-coated and galvanised gutters up to 6200mm in length to suit all building styles.  We have state of the art folding machinery with CAD design for unrivalled accuracy, undertaking all types of gutter project in gauges from 0.7mm to 3.0mm steel thicknesses.
For trimline and box gutters we offer two different jointing methods.  They can be tapered or butt-strap jointed and pre punched to customer specifications.
We provide the complete package of bolts, high grade sealants and downpipes with the gutter to ensure our rainwater products are secure and watertight.
[rtbs name="[rtbs name="guttering"]