Steel Profile Cladding Sheets
Thomas Panels and Profiles is one of the largest manufacturers of steel profiled cladding sheets in the UK, offering a wide range of panels and profiles to suit every roof and wall application.
Available in 0.7mm and 0.5mm sheet thickness, profiled sheets are available with an anti-condensation fleece on the inside.
Main Features
Strong
Lightweight
Long lasting
Relatively straight forward to install using simple tools
Available in a choice of colours and finishes and orders can be tailored to your requirements

Steel profiled sheets are adaptable too. When a thermal barrier is needed to prevent condensation (eg when the air inside the building is warmer than outside, such as in livestock buildings or heated premises) anti-condensation fleece can be applied to the underside of the sheet.

How is it made?
We manufacture sheets from coil of flat coated steel which are processed through a roll forming machine, putting in the profiles (or pattern) and giving the sheet its strength. We can make almost any length of sheet from 500mm to 9000mm plus, the only limiting factor for length is transportation and handling of very long lengths.
Being able to select the exact length you require means that joining sheets down the run of the roof are a thing of the past!
Tile effect sheeting goes through a brake-press to form the tile look, but as with other profiles - it all starts from the same base material.
Colours and coatings
Under the top coat of polyester and plastic finishes, all material undergoes a number of base coatings before galvanising and is then top coated. As they are most popular, we carry the standard range of colours which are selected to blend into the surroundings with many more colours available. If you, or your customer require a specialist colour, we can coat to a Ral number but that may have a price and lead time implication. There are differing tolerances for the coatings, we can advise on the most suitable one for your project.
TPP Plastisol
TPP Plastisol is a coated steel product specifically developed by Thomas to offer excellent lifetime performance at a competitive price.

This is a more robust finish than polyester and it it always specified on projects where a guarantee of life span is required. Many cladding contractors prefer using this tougher finish as it makes for easier fitting. We would expect 15-25 years, though we believe this could be far longer.
N.b. The coating manufacturers lifespan guarantee is conditional upon ongoing treatment and cleaning.

*Colours will vary on screens - please contact our sales department for colour swatches
TPP Polyester
TPP Polyester is a steel coated product which has been developed for the aggressive demands of the agricultural sector.
Overall a polyester or painted finish is a cheaper option than plastic coated and while there is no official guarantee on this product, our experience shows that this product is long lasting.
Factors affecting its useful life expectancy include
Aspect
Proximity to the coast
Pollution
Physical damage (from over hanging branches etc)

One huge benefit is that after x number of years, if the finish needs attending, its a simply a matter of a coat of paint.
Polyester sheets need careful handling during fitting as the colour coat can easily be scratched. If this happens, the base coat will still be providing protection from the elements and touch up paint can be applied.

We have carefully selected our high-build polyester in a range of colours to harmonise with the rural environment. This results in a product which offers excellent aesthetics and a lifetime performance at a competitive price.

*colours will vary on screens - please contact our sales department for colour swatches
Which Profile?
With over 300 box profile and corrugated patterns available, there is plenty of variety! But unless you are specifically matching an existing sheet (ie if you need to fit them 'end to end' to extend the run of the roof), the actual profile you use is not usually critical. Most are described by the coverage the sheets gives when lapped side by side, usually 1000mm and the height of the bump or profile, say 32mm. So this profile is known as 1000-32. Many of the patterns vary slightly from each other (due to variations of roll forming machinery between manufacturers). Our range means we will have something suitable for you even if your requirements are of a specialist nature.
Where an absolute match is required, with our knowledge of profiles, we offer an identification service. All we need is a trace on paper of the profile and some basic measurements. Please call for more details.
TPP 1000-32 Forward
Box profile cladding is a modern alternative to corrugated metal sheets. Resulting in a more modern appearance, it is becoming favoured with agricultural buildings and structures.

TPP 1000-32 Box Profile has an effective cover width of 1 meter with a profile depth of 32mm. It has a capillary groove down one edge which eliminates the need for using sealing strips and is weather proof.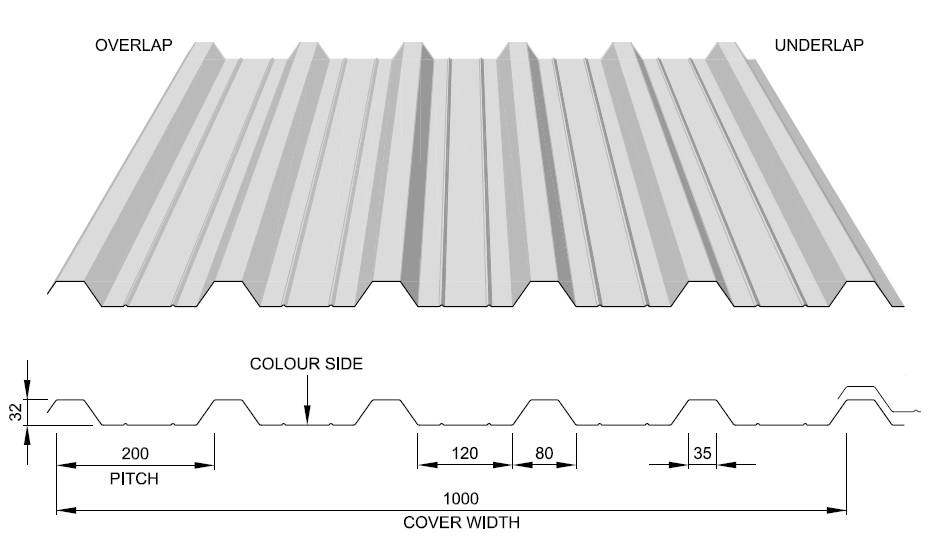 TPP 1000-32 Forward no ribs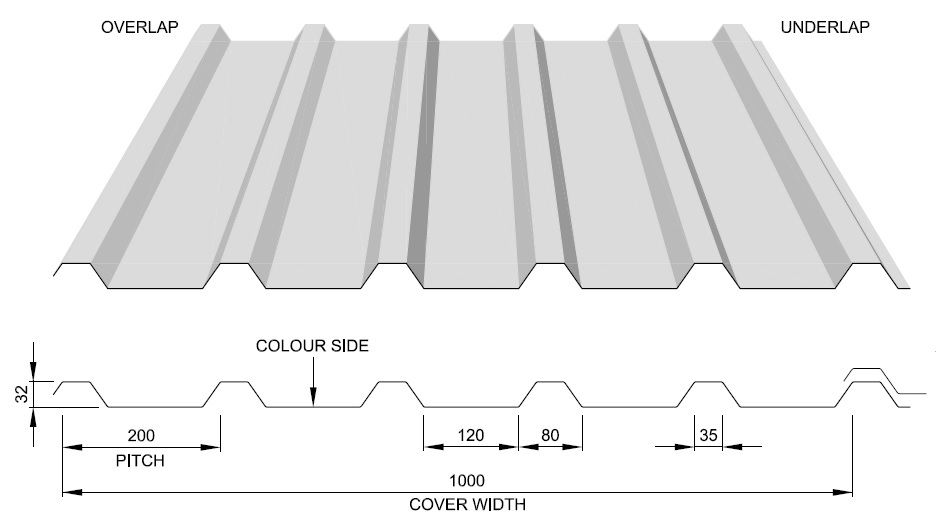 TPP 1000-32 Reverse
All TPP 1000-32 can be used as single skin sheeting, or over cladding onto an existing roof or part of a layered insulated system.
It is - Economic and robust
Can be manufactured into long lengths
Lightweight
Fast and easy to fit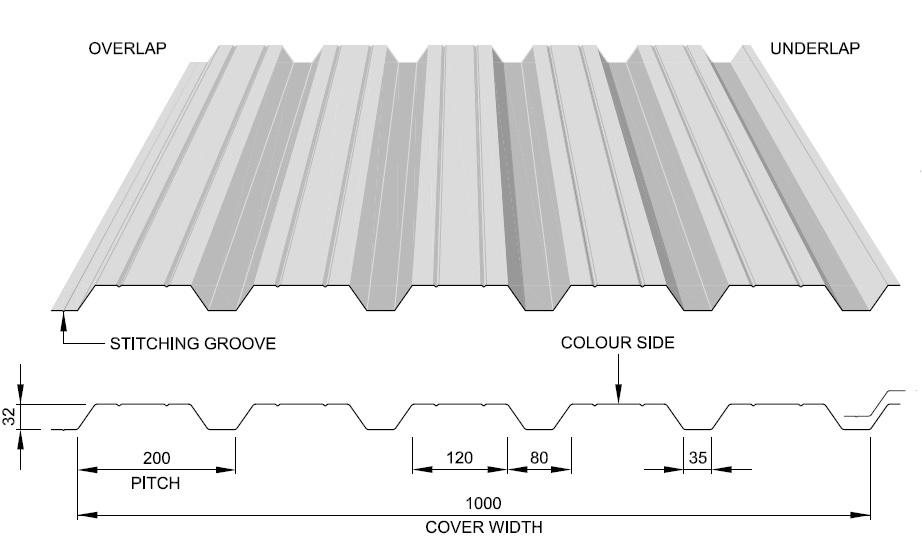 TPP 1000-32 Reverse no ribs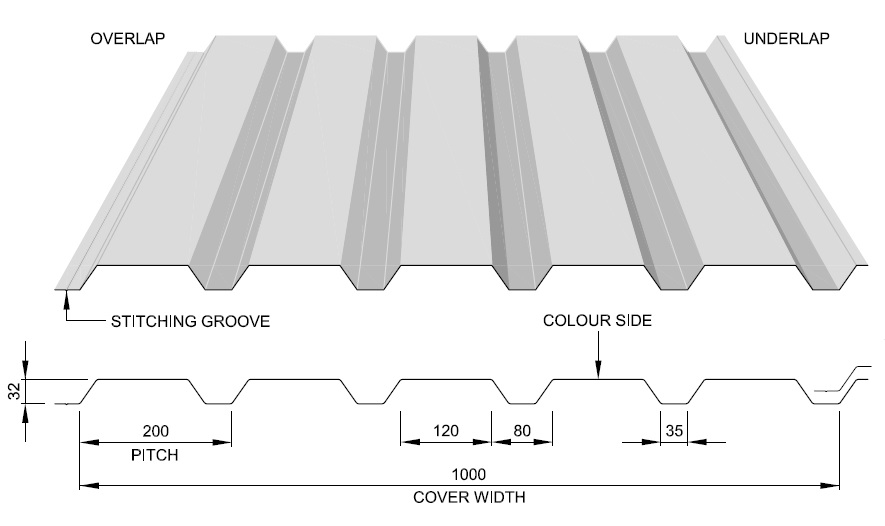 TPP 1000-34 Forward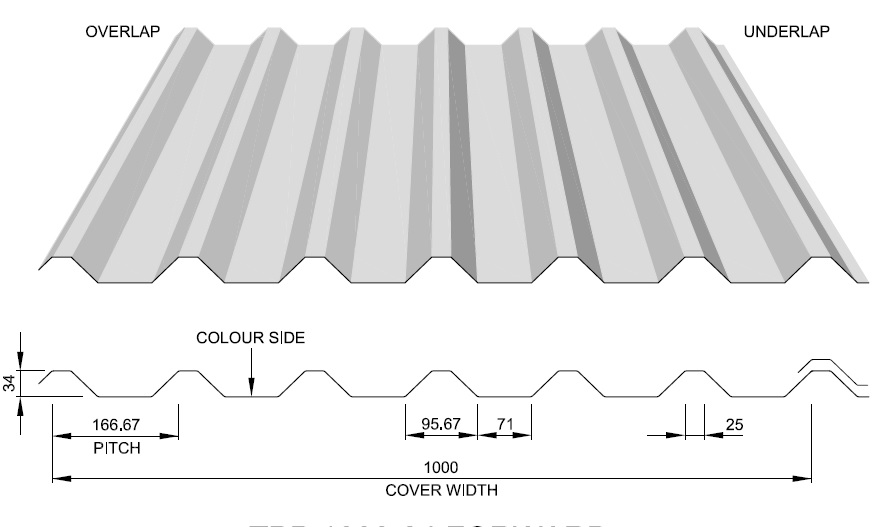 TPP 1000-34 Reverse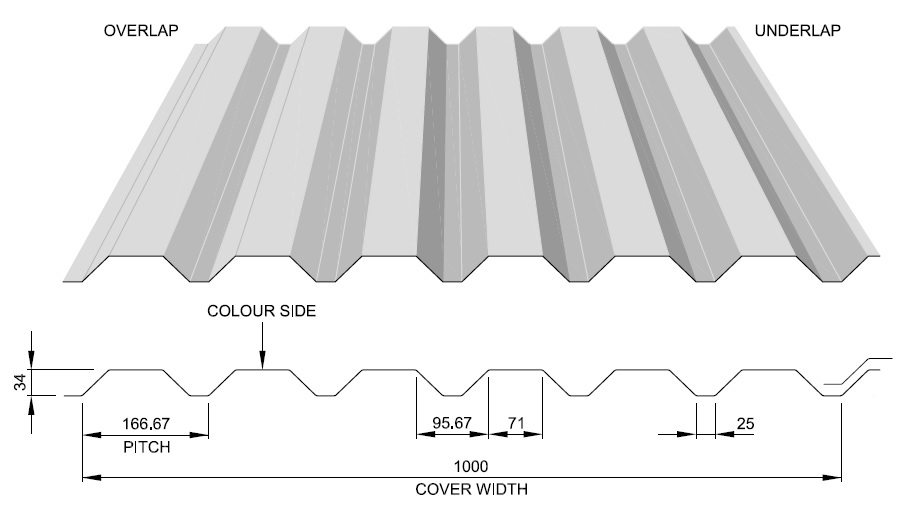 TPP Corrugated 14/3
This traditional corrugated profile has been used for over a century. It may be used as single skin sheeting and cladding, over clad of an existing roof or part of a built up insulated system. Corrugated sheets are low maintenance, can be curved and we can apply an anti-condensation fleece to the underside if livestock are going to be housed under the sheets.
Recently corrugated sheets have seen a resurgence in popularity in residential builds across Europe and the UK.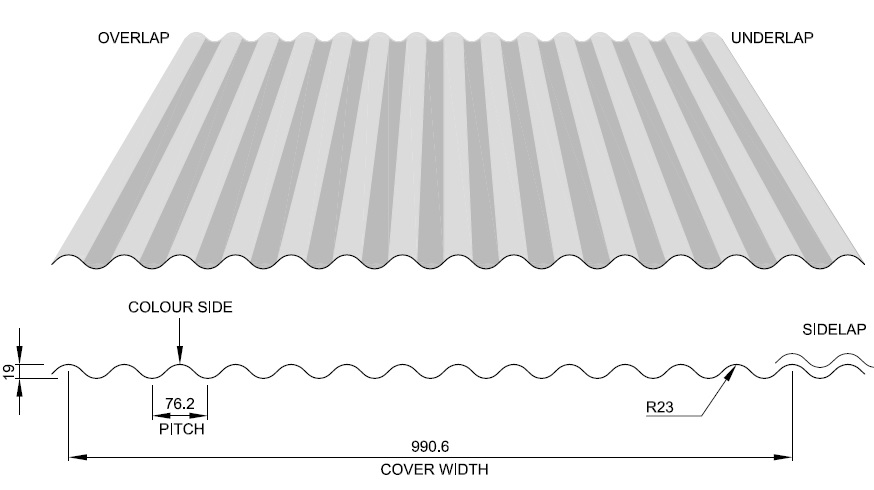 TPP 1000-32 Walkable Liner No Ribs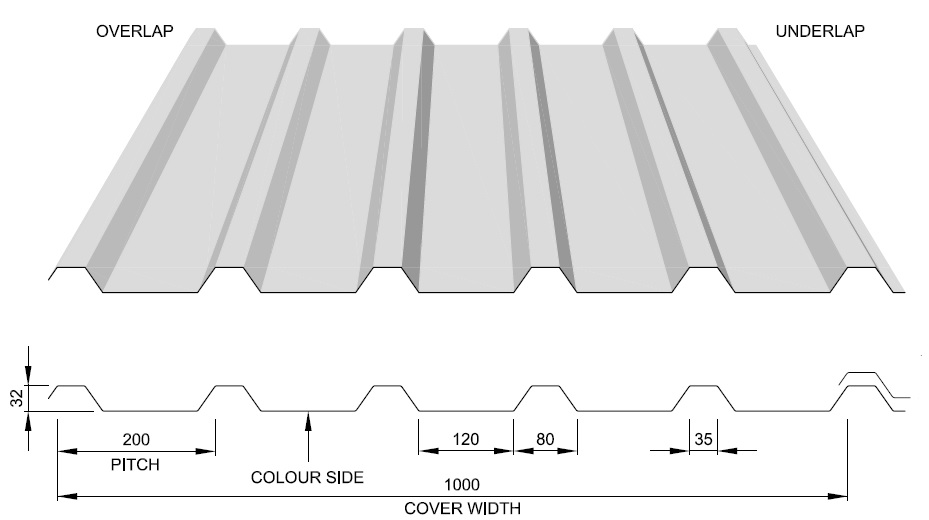 TPP 1000-32 Walkable Liner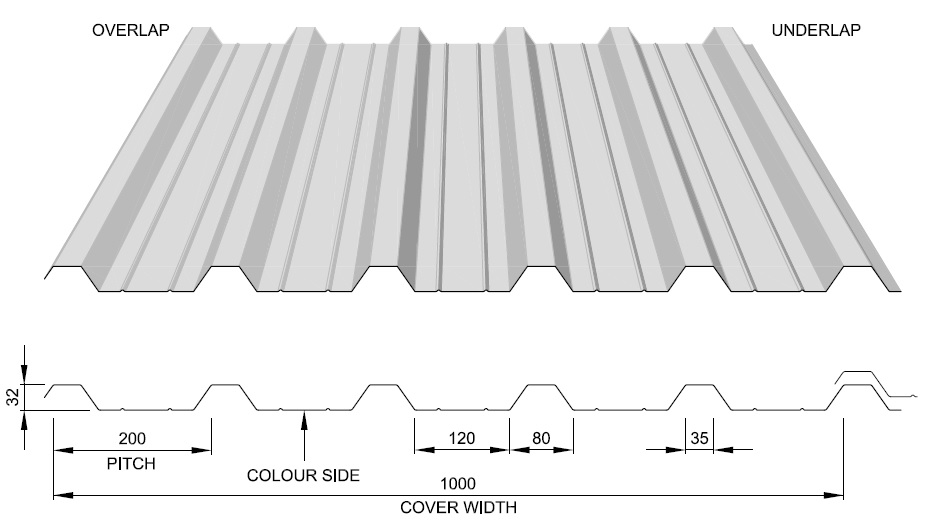 TPP 1000-20 Liner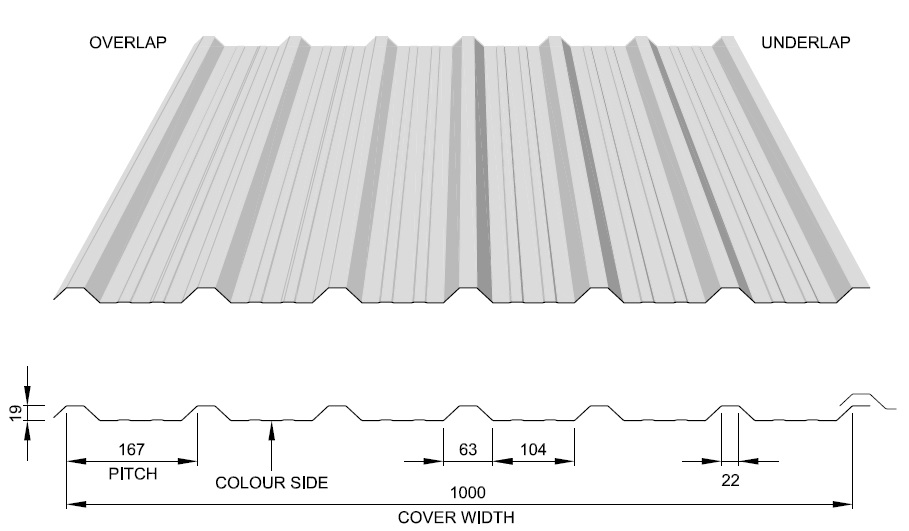 TPP 1000-20 Liner No Ribs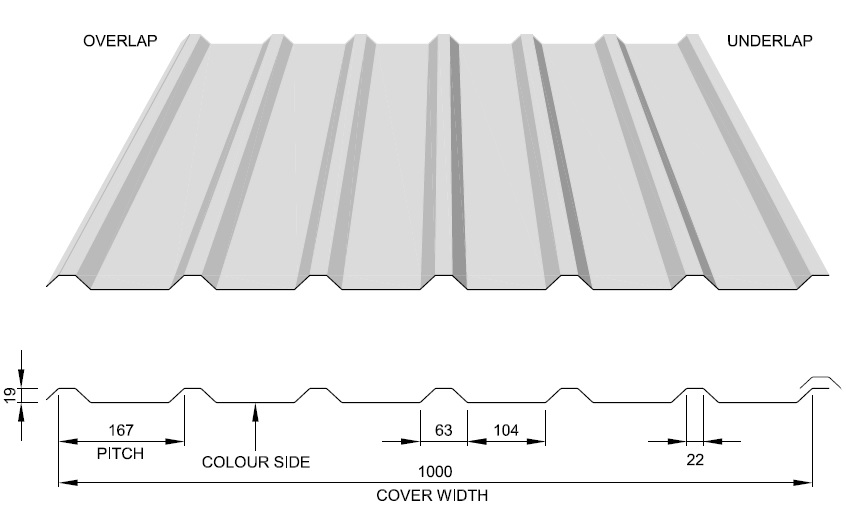 TPP 1000-20 Poultry Liner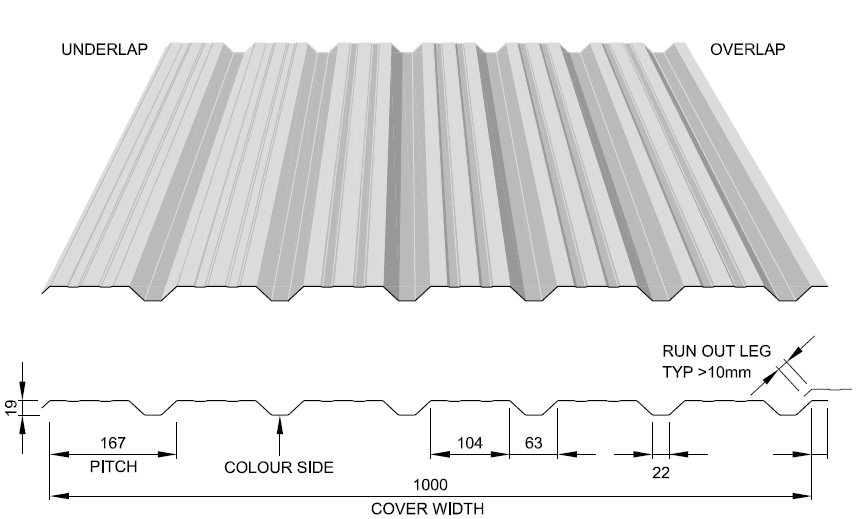 TPP 1000-32 Poultry Cladding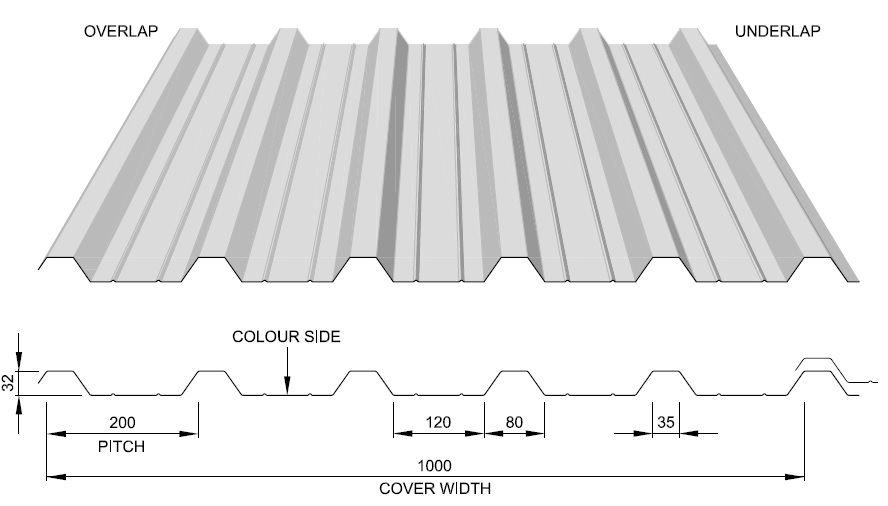 TPP Pro - Tile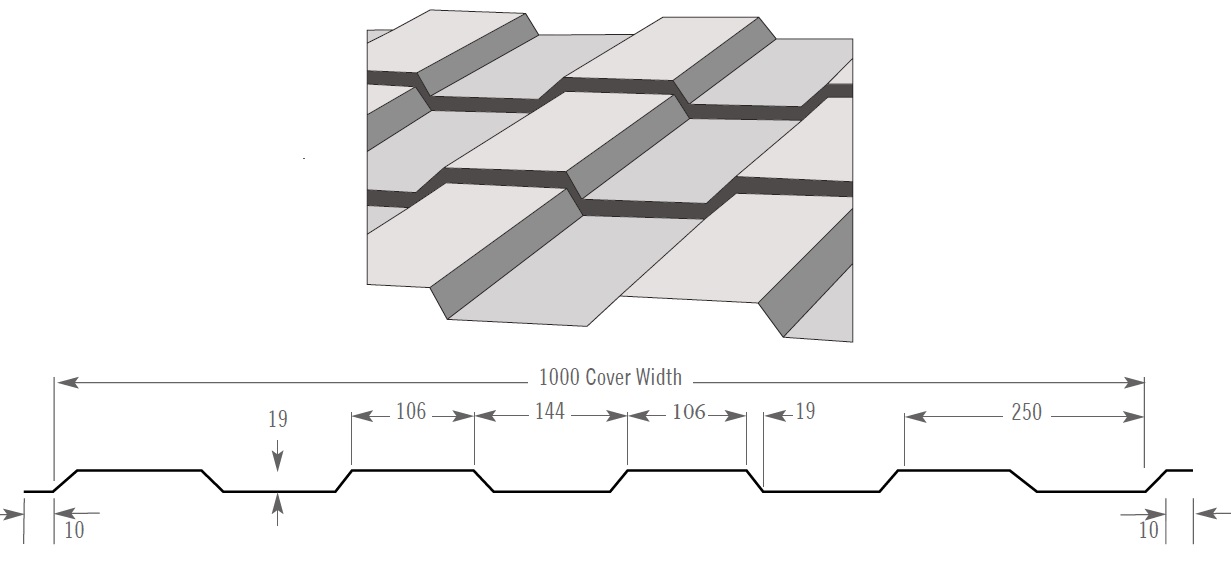 TPP 1000-35 Forward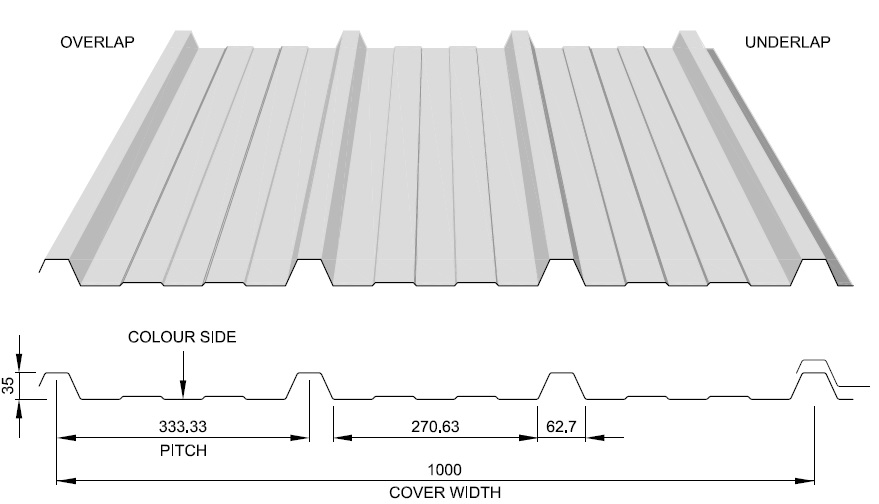 TPP 1000-32 Perforated